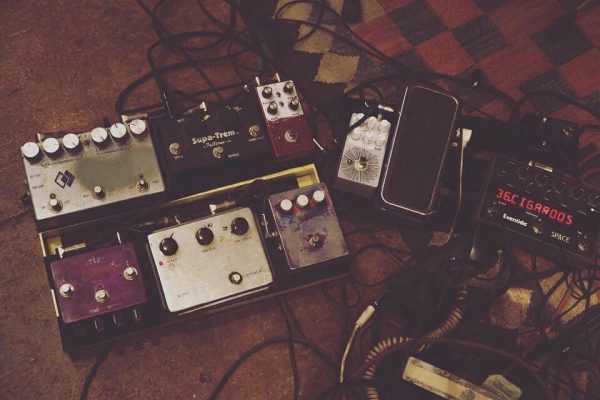 HODJA – "The Flood" – Track by track / Behind the Lyrics
#5 "On And On"
"???'? ???? ?? ??? ? ?????? ?'? ????? ?? ?????…"
" our first single " on and on " is a kind of mantra. A tribute to my youth in New York.", so says Gamiel Stone, " when I was little, my mother played her soul records. As Teen, I got into hard rock, new wave and hip hop…"
Put all these influences in a pot, A genre mash-up. A noise anthem. It scratches, it clanks, it rocks – and it's through and through Hodja.
"???? ?? ??? ????, ?? ??????????!"
A countdown to the release…
Hodja singer, Gamiel Stone comments on each track daily until the release of the new record "The Flood".
10 days / 10 songs.
The flood be coming soon…
The album is in our shop (noisolution.de/shop) for! Tour dates are also available on our website.
http://www.hodjamusic.com/
Photo: Ari Zelenko
HODJA – "The Flood" – Track by track / Behind the Lyrics
#5 "On And On"
???'? ???? ?? ??? ? ?????? ?'? ????? ?? ?????…
"Unsere erste Single "On And On" ist eine Art Mantra. Eine Hommage an meine Jugend in New York.", so Gamiel Stone, "Als ich noch klein war, spielte meine Mutter mir ihre Soul-Platten vor. Als Teen kam ich dann zu Hard Rock, New Wave und Hip Hop…"
All diese Einflüsse in einem Topf. Ein Genre-Mash-Up. Eine Noise-Hymne. Es kratzt, es scheppert, es rockt – und es ist durch und durch HODJA.
???? ?? ??? ????, ?? ??????????!
HODJA-Sänger Gamiel Stone erzählt uns jeden Tag bis zum Release etwas über den Hintergrundgedanken der einzelnen Tracks.
Kurz und knapp. Ein Countdown zum Release.
10 Tage/10 Songs.
The flood be coming soon…
Das Album ist bei uns im Shop (noisolution.de/shop) vorbestellbar! Tourdaten gibt's ebenfalls auf unserer Website.
Foto: Ari Zelenko
Noisolution II Hodja II MAGNIFICENT MUSIC II KBK Konzert- und Künstleragentur GmbH