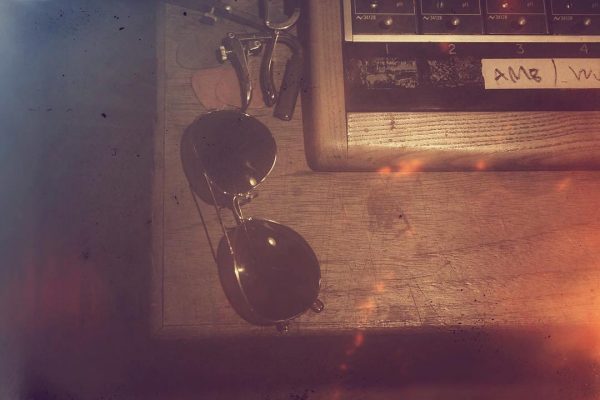 HODJA – "The Flood" Track by track / behind the lyrics
#9 "The Void"
?? ??? ??? ?? ??????? ????? ??? ??? ?? ?????? .
"This is a very lonely song about depression and desperation, something I am well acquainted with." Admits Gamiel Stone . "Numbing the pain of life… ignored, to just pass by… It's a sad existence and one that I try to avoid."
We all know dark times and some of us even this kind of darkness. Always know that there are people you can turn to. Friends or professionals, it doesn't matter. Don't hide or conceal your feelings. This is such an important subject!
____________________
HODJA – "The Flood" – Track by track / Behind the Lyrics
#9 "The Void"
?? ??? ??? ?? ??????? ????? ??? ??? ?? ??????

""The Void" ist ein sehr einsamer Song über Depression und Verzweiflung – etwas, das ich sehr gut kenne.", gibt Sänger Gamiel Stone zu. "Den Schmerz im Leben einfach zu betäuben – zu ignorieren, damit er hoffentlich an einem vorbeizieht… Das ist ein ganz schön trauriges Dasein – und eins, das ich unbedingt verhindern möchte…"
Ein so wichtiges Thema! Wir kennen alle dunkle Zeiten und einige von uns die dunkelsten. Wichtig ist, dass es immer jemanden gibt, an den man sich wenden kann, egal ob Freunde oder professionelle Hilfe. Es ist so wichtig, diese Gefühle nicht zu verstecken, sondern mit jemandem zu sprechen.
?'? ???? ?????? ?? ???????…
HODJA-Sänger Gamiel Stone erzählt uns jetzt jeden Tag zum Release etwas über den Hintergrundgedanken der einzelnen Tracks.
Kurz und knapp. Ein Countdown zum Release.
10 Tage/10 Songs.